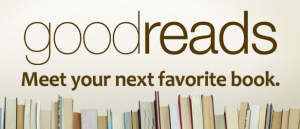 Join me on Goodreads with millions of other readers –  https://www.goodreads.com/author/show/5281039.Linda_Westphal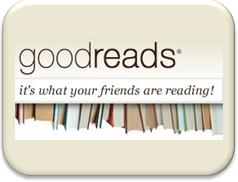 If you're a reader of any type of book and don't know about Goodreads, here are five reasons why I like (and recommend) Goodreads:
1. It's easy to keep track of the books you've read and when you read them.
2. You can meet people who also love your favorite book.
3. If you click 'Explore' and/or 'Recommendations' at the top of the page, you can discover books in your favorite genre.
4. Keeping track of the books you want to read is easy — find the book, click the 'Want to Read' button under the book cover.
5. You can join a reading group and interact with people who are reading what you're reading.
Once you move around Goodreads a few times you'll get used to it and it will become easier, just like any other social media tool. If you decide to try it, be sure to stop by my page and say hello – Linda Westphal on Goodreads
I don't know about you, but for me, this week could not have come fast enough. It marks the end of the 3-month pre-launch period of THE HERMIT BOOKSTORE and THE MEDIUM…which were available only in ebook from Amazon Kindle. Sales of the books were steady and encouraging, and I was happy to see that the number of sales were almost equally split between both books. (I thought THE HERMIT BOOKSTORE might be the big seller, but the difference between the two was only four books.)
Now that it's over, the books are available EVERYWHERE…including:
Amazon (ebook and paperback)
Barnes & Noble (ebook and paperback)
iTunes (ebook)
Kobo (ebook)
Books-a-Million (paperback)
Your local bookstore (paperback)
If you've read one or both books, Thank You! I hope you enjoyed them. Please take a minute to rate them on your favorite site (Amazon, Barnes & Noble, iTunes, Goodreads).
More highlights will be coming soon as the projects I'm working on come together.