Sept. 30, 2015 – Mountain Democrat, a Placerville, California newspaper, reviews THE HERMIT BOOKSTORE. View the article.
Aug. 14, 2015 – THE HERMIT BOOKSTORE has been awarded 2015 TISBA Finalist in the Fiction Category. View Press Release.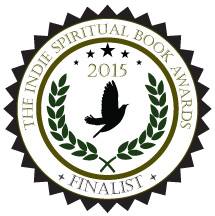 April 2, 2015 – Distribution for THE HERMIT BOOKSTORE and THE MEDIUM has expanded. Find the paperback at Amazon.com, Barnes & Noble, Books-a-Million, or your favorite local bookstore. Find the ebook at Amazon.com (Kindle), Barnes & Noble (Nook), Apple iTunes, or Kobo. Click here for quick access to these sites.
Jan. 1, 2015 – THE HERMIT BOOKSTORE and THE MEDIUM are available at Amazon.com (ebook Kindle). Click here to go to Amazon.com