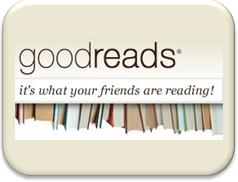 If you're a reader of any type of book and don't know about Goodreads, here are five reasons why I like (and recommend) Goodreads:
1. It's easy to keep track of the books you've read and when you read them.
2. You can meet people who also love your favorite book.
3. If you click 'Explore' and/or 'Recommendations' at the top of the page, you can discover books in your favorite genre.
4. Keeping track of the books you want to read is easy — find the book, click the 'Want to Read' button under the book cover.
5. You can join a reading group and interact with people who are reading what you're reading.
Once you move around Goodreads a few times you'll get used to it and it will become easier, just like any other social media tool. If you decide to try it, be sure to stop by my page and say hello – Linda Westphal on Goodreads