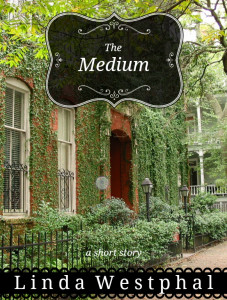 Eight months ago the unthinkable happened — Lacy's husband died in a single car collision. She managed to get through the past few months, for the sake of their young son, but fears she has lost more than a husband.
This heartwarming short story takes place in the office of a medium who helps Lacy begin the healing process and move beyond her fears.
In death, the one you love has left this world but he or she has not left you.
FIND AT:
Amazon

Barnes & Noble
iBooks
Kobo
Books-a-Million
IndieBound
Your local bookstore